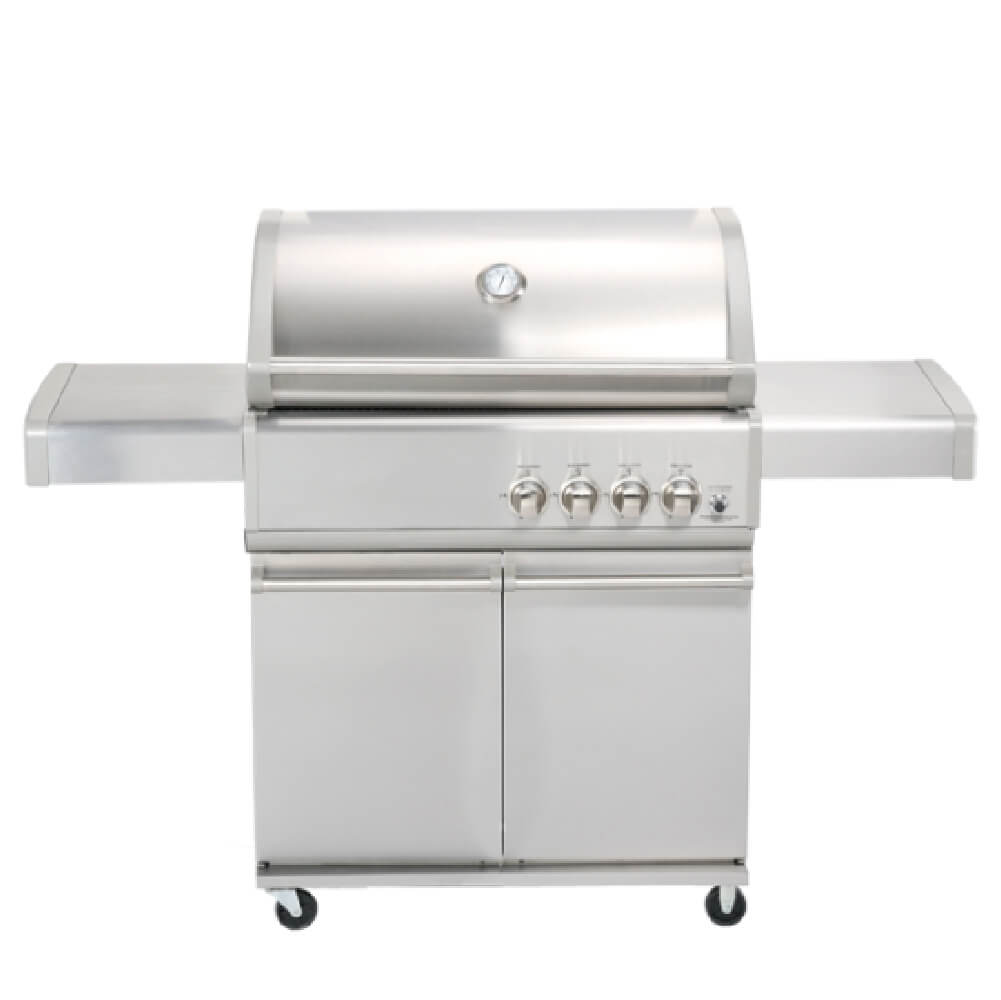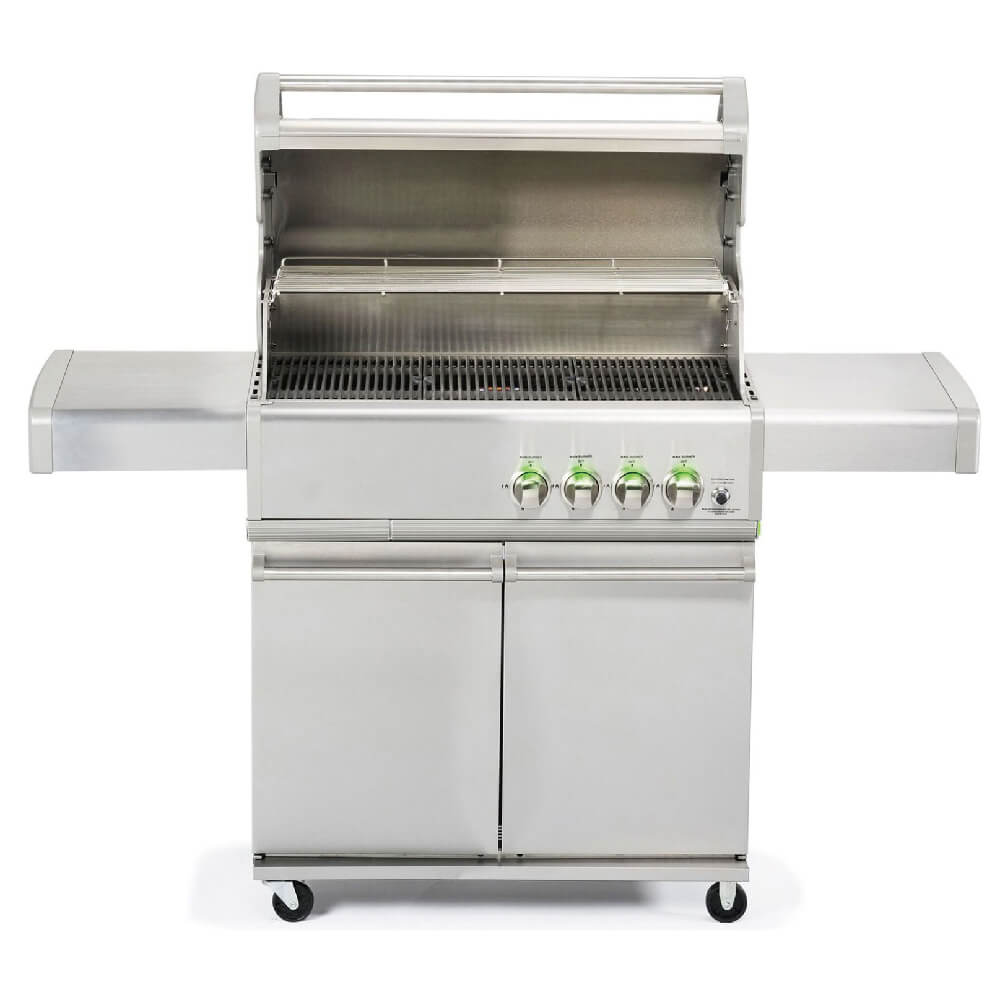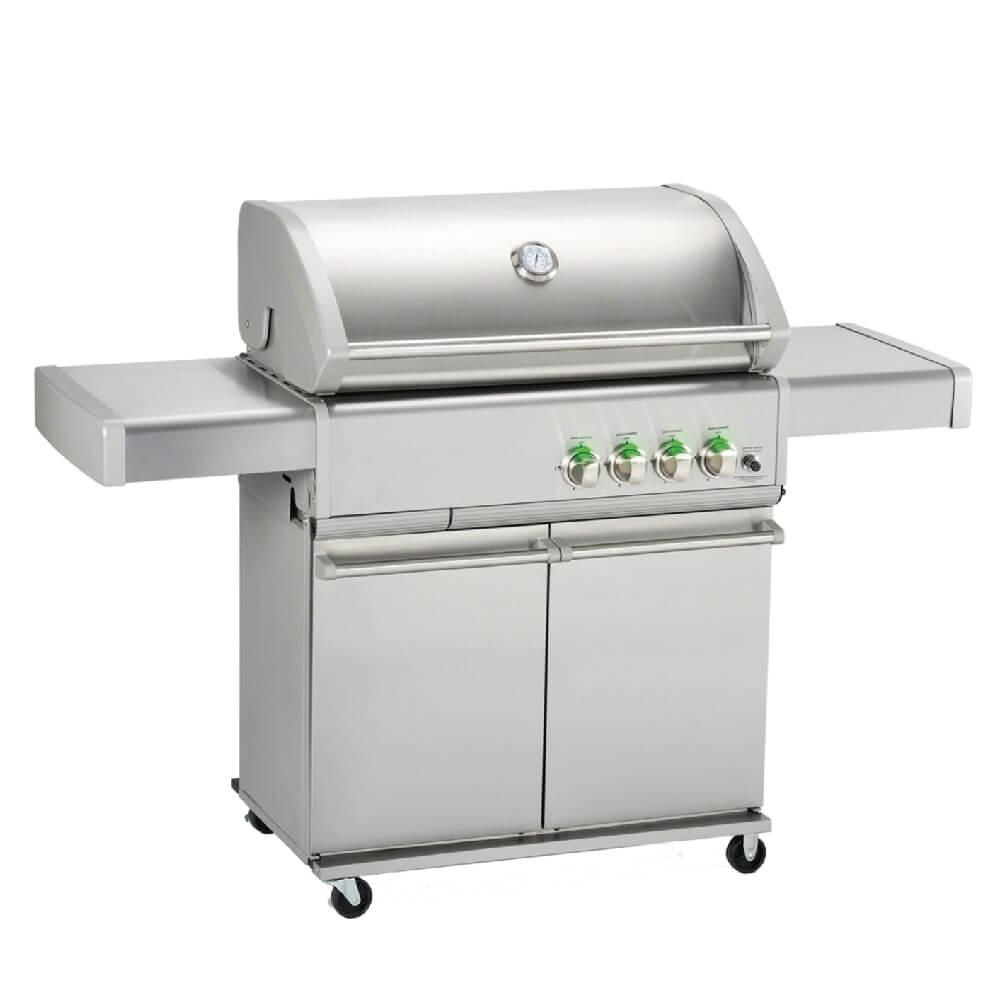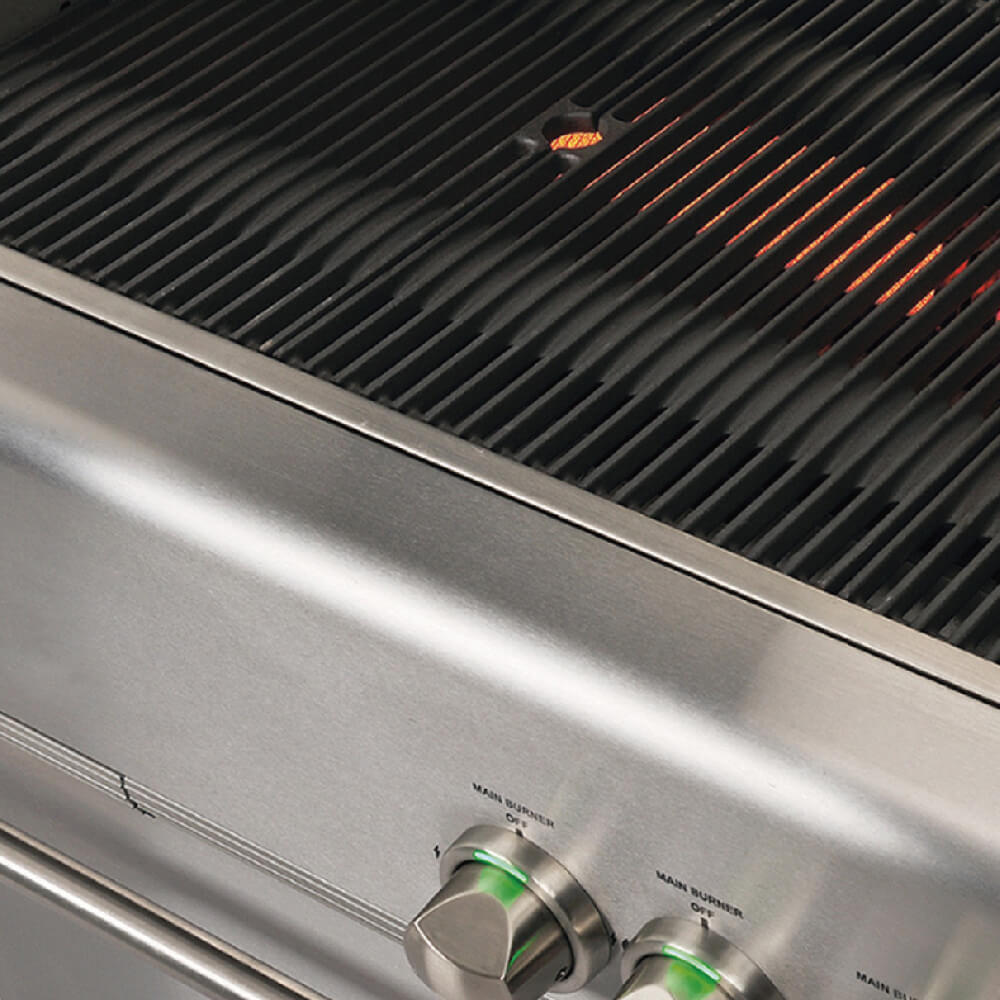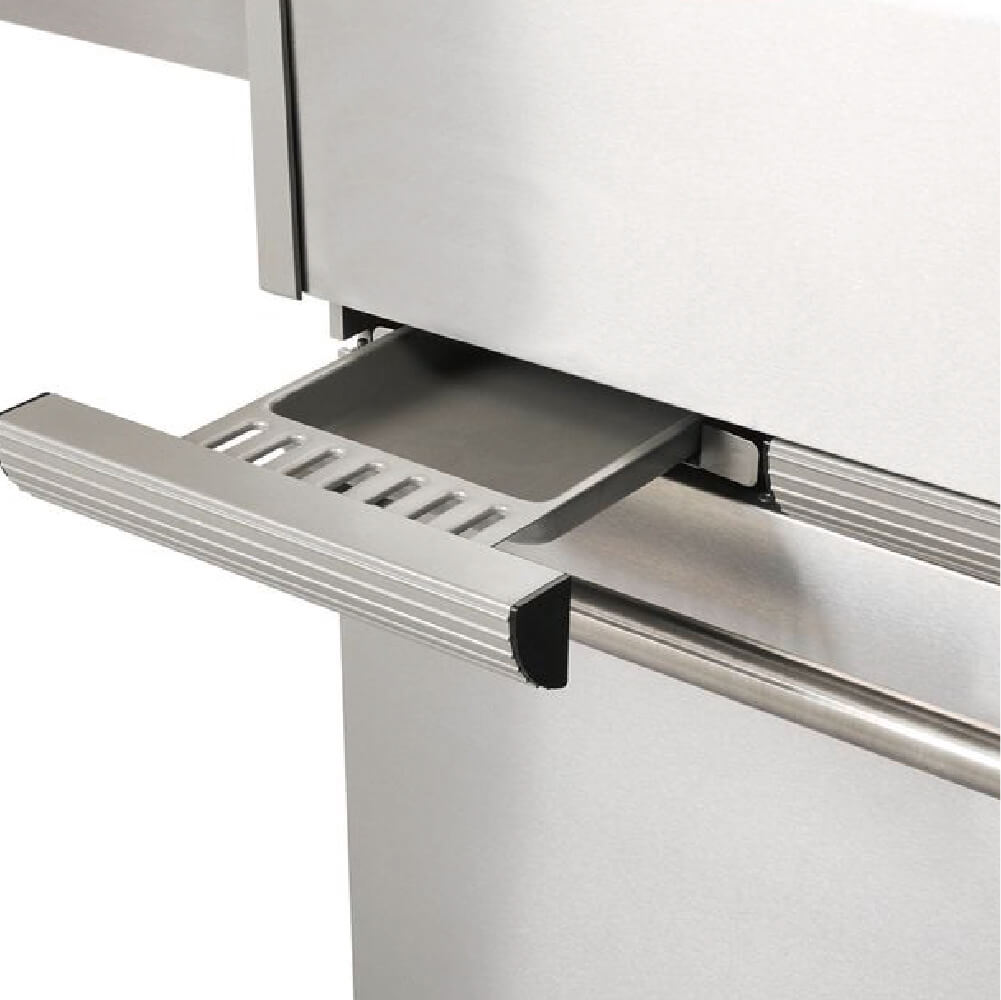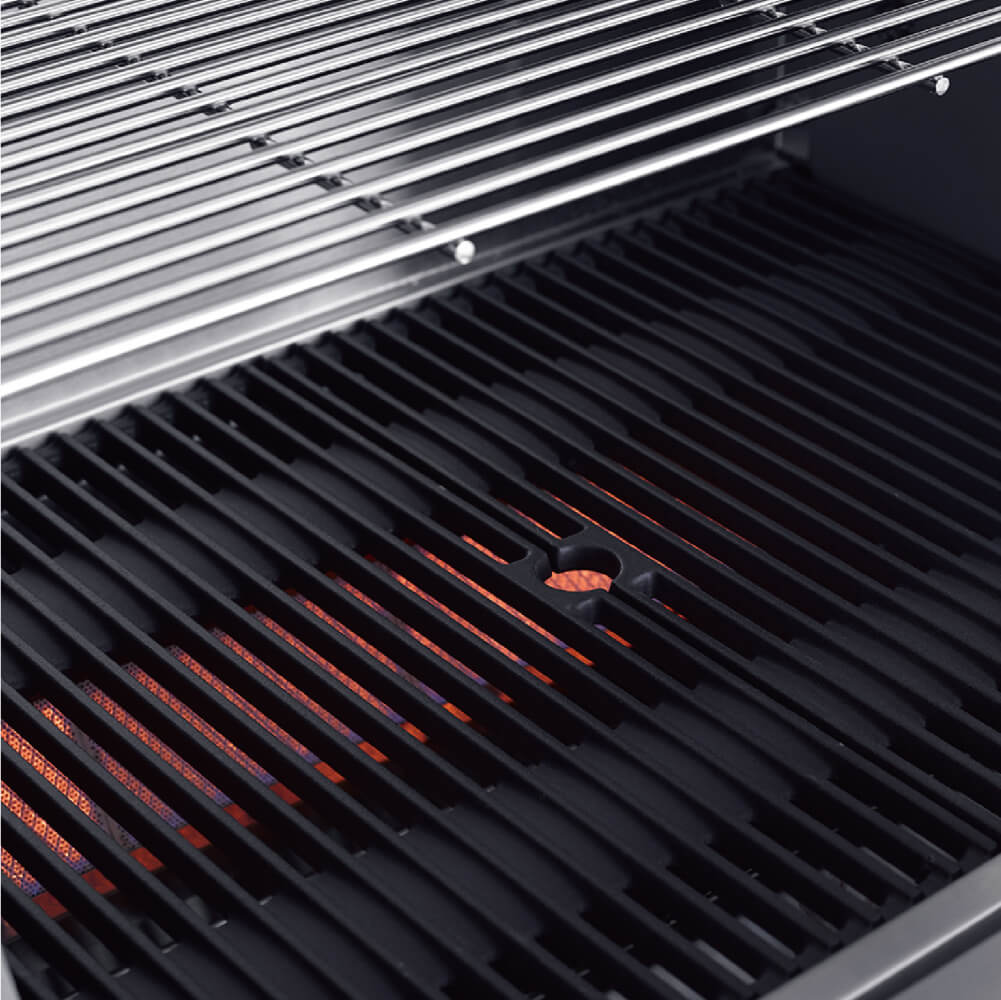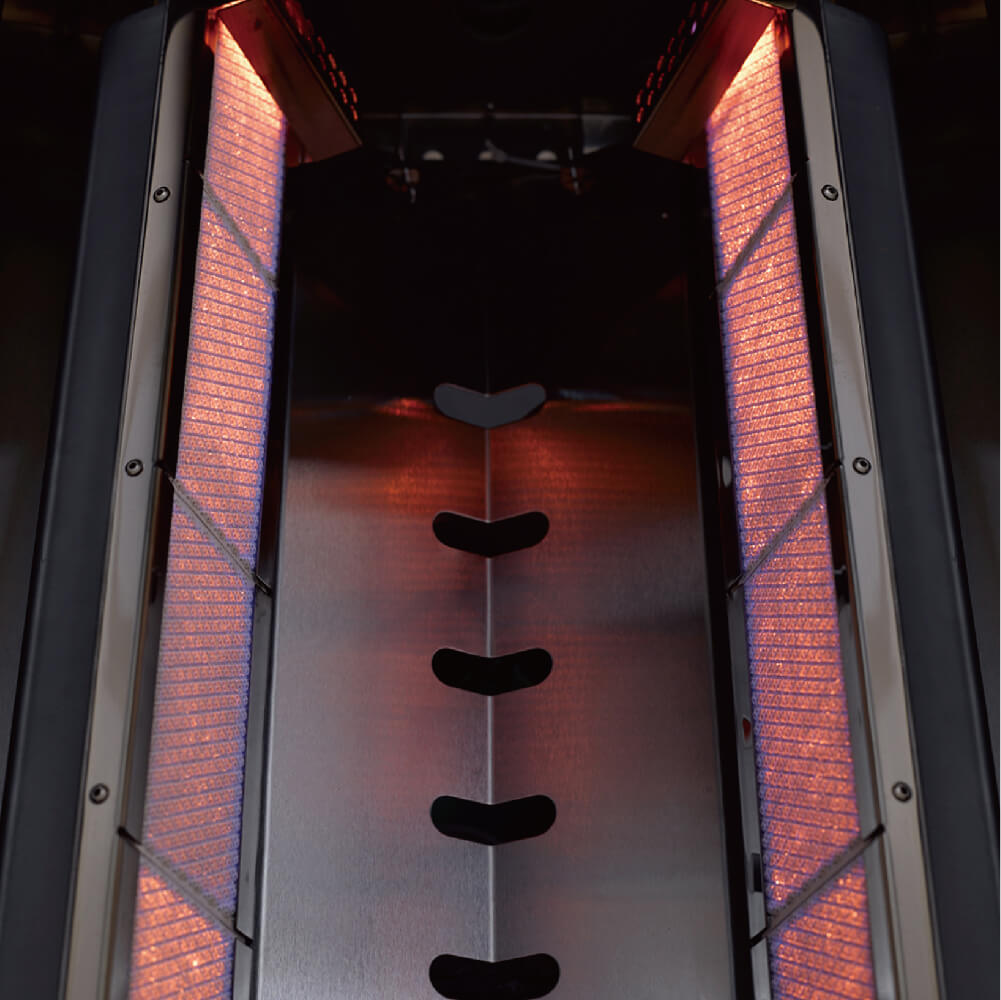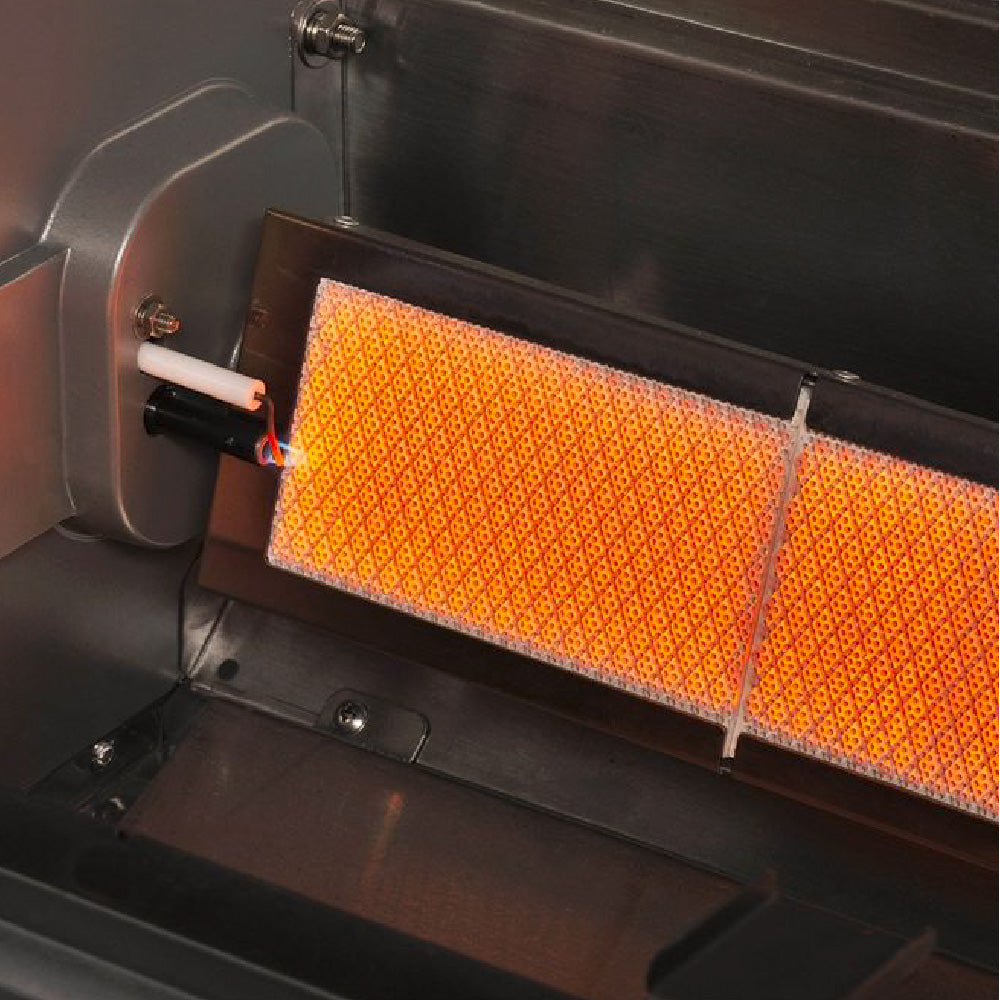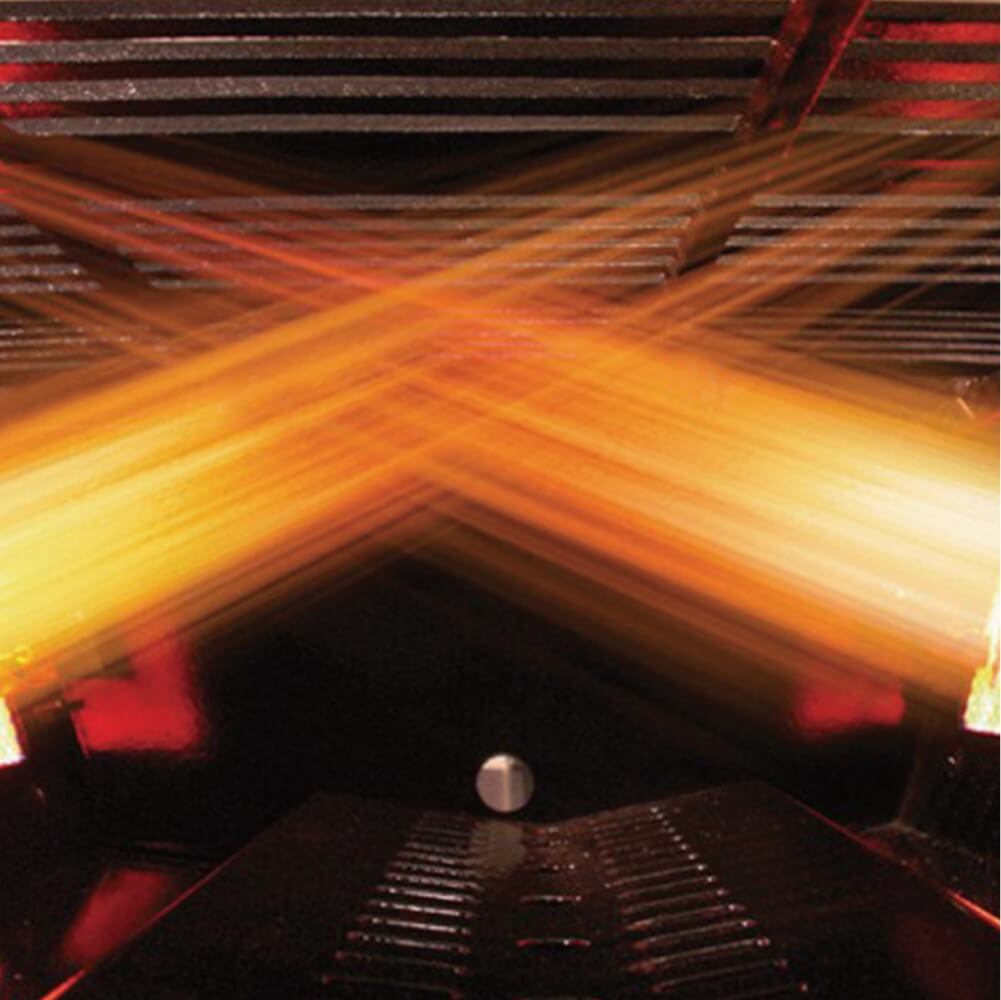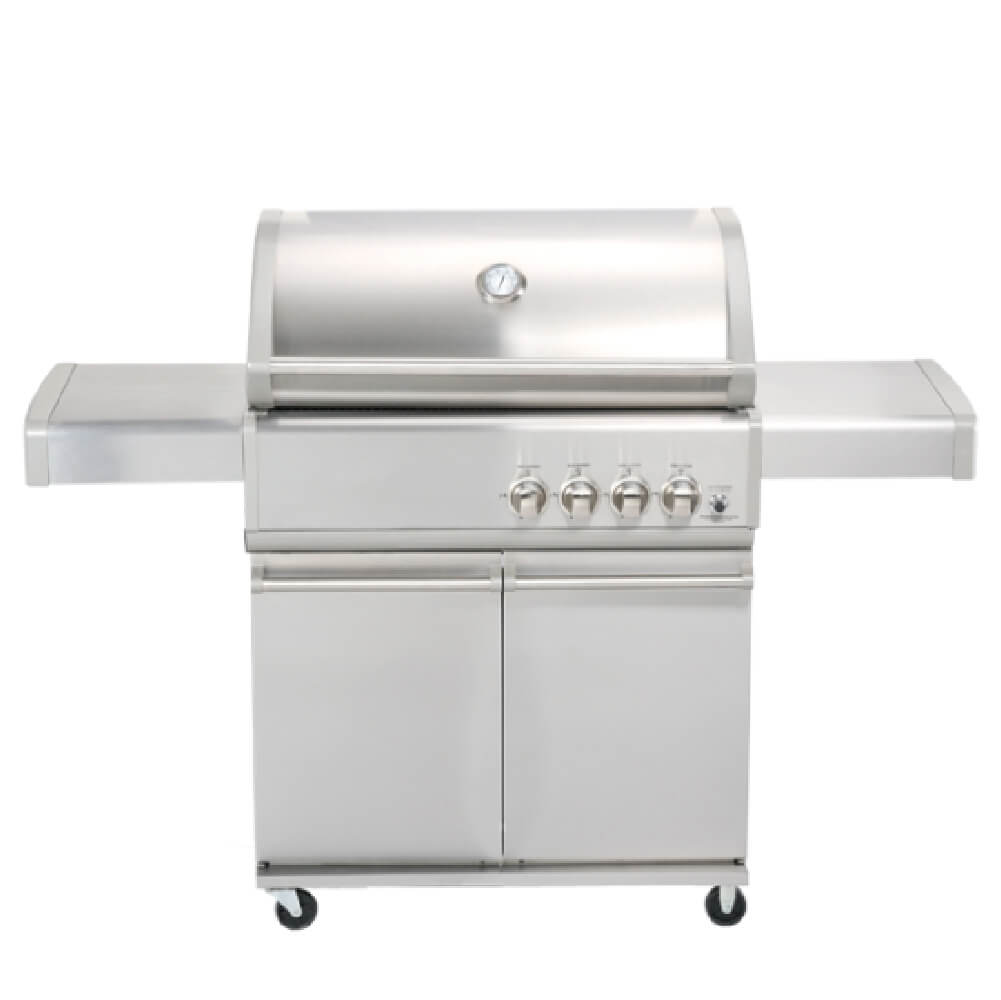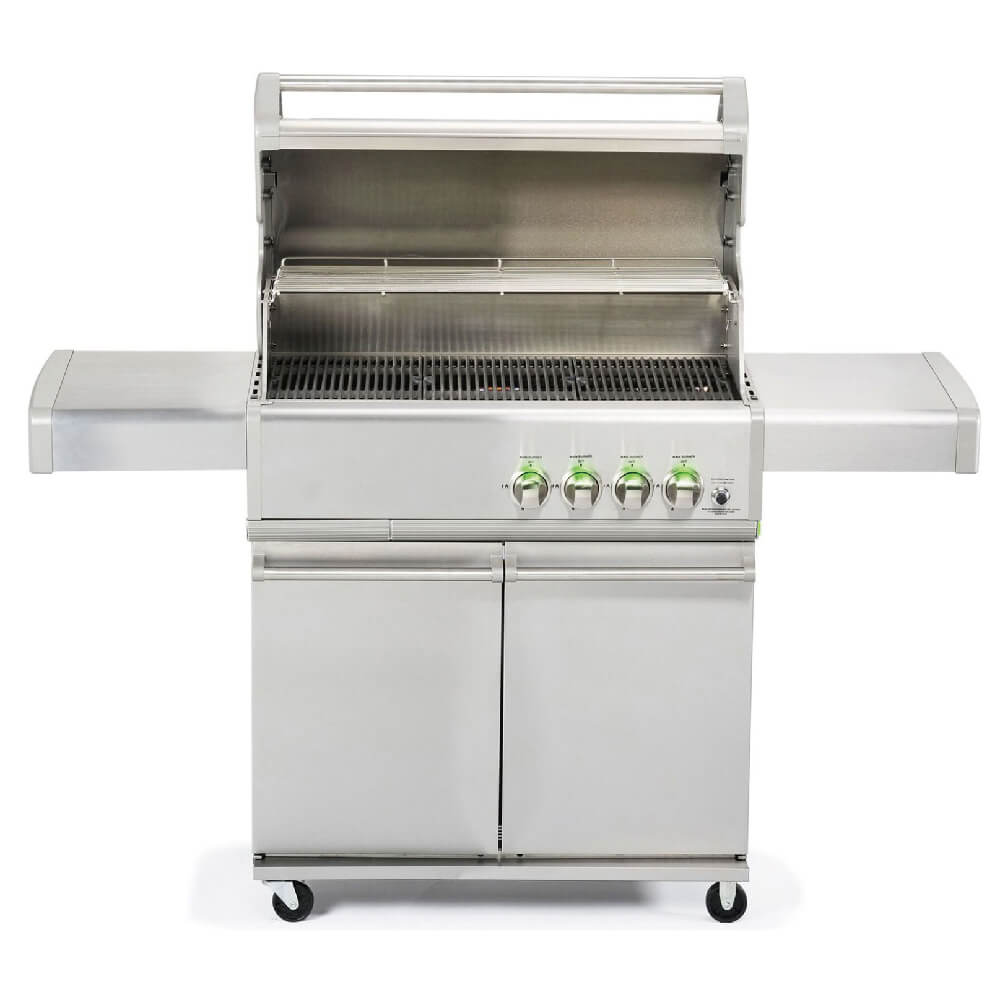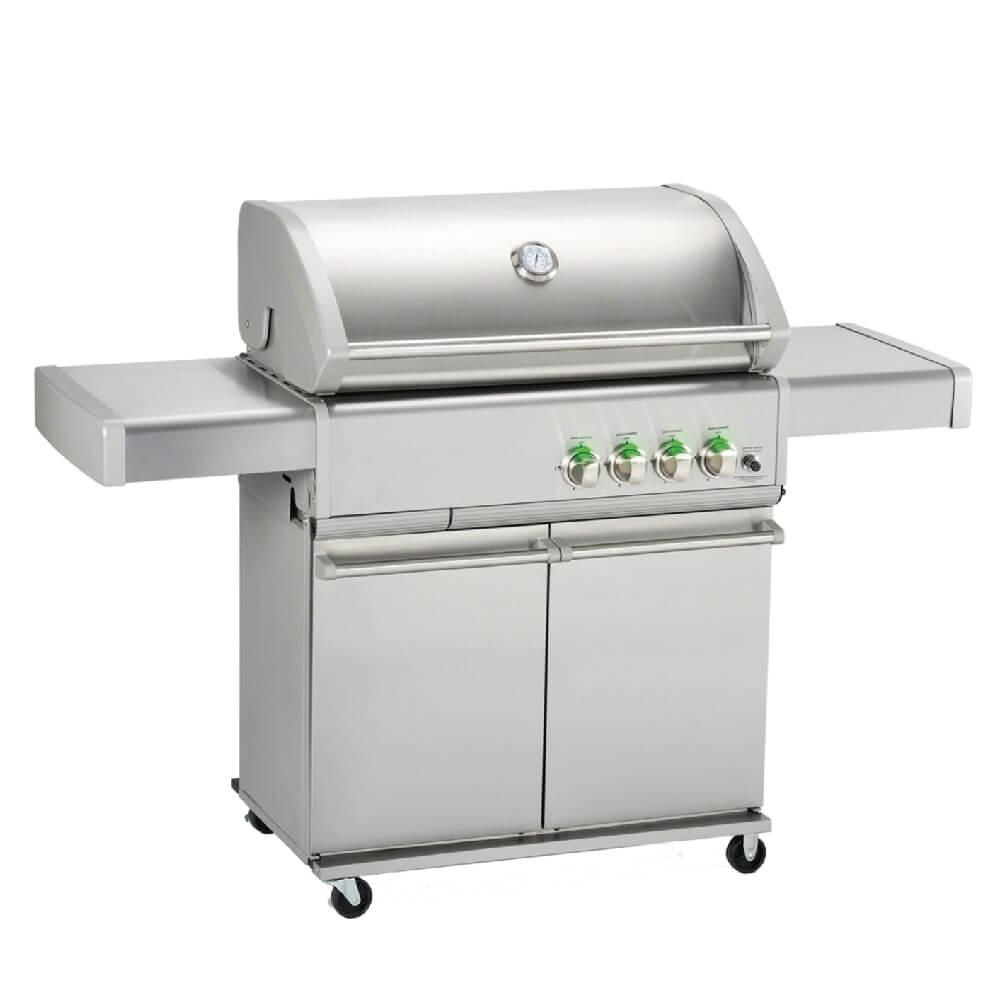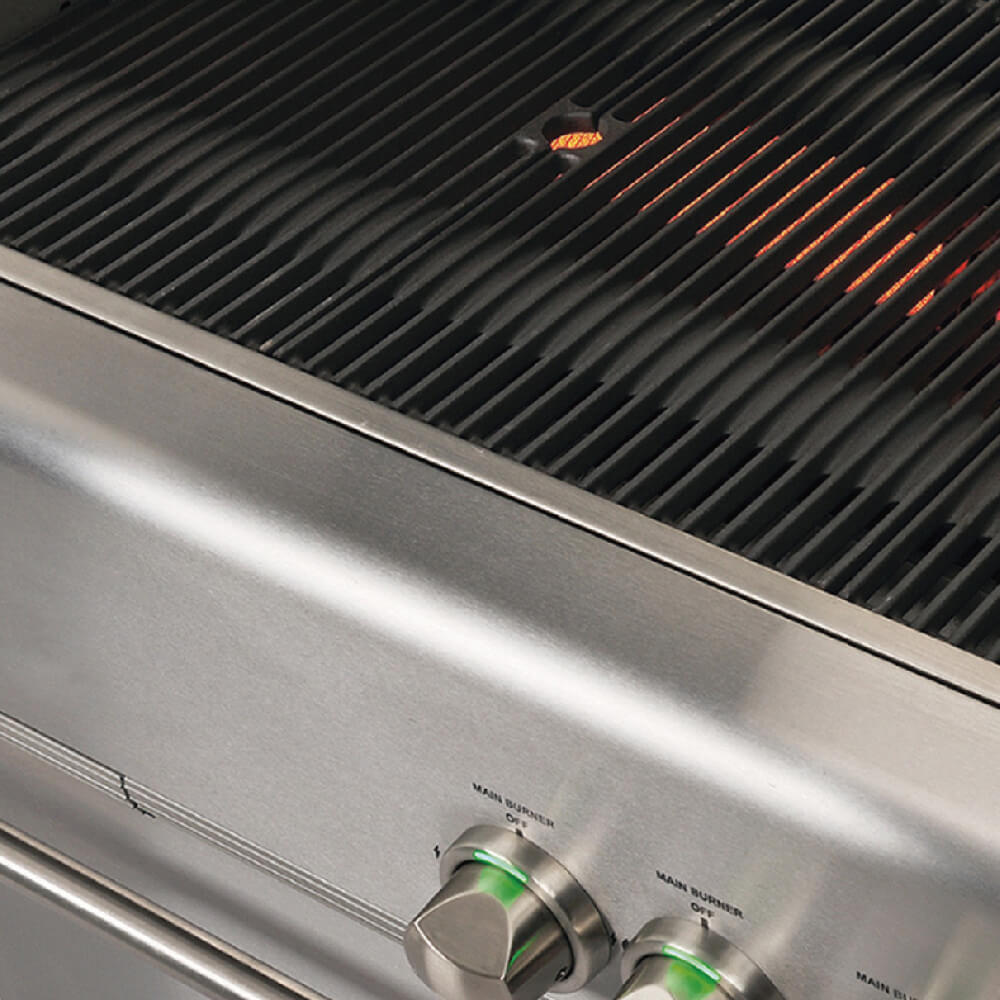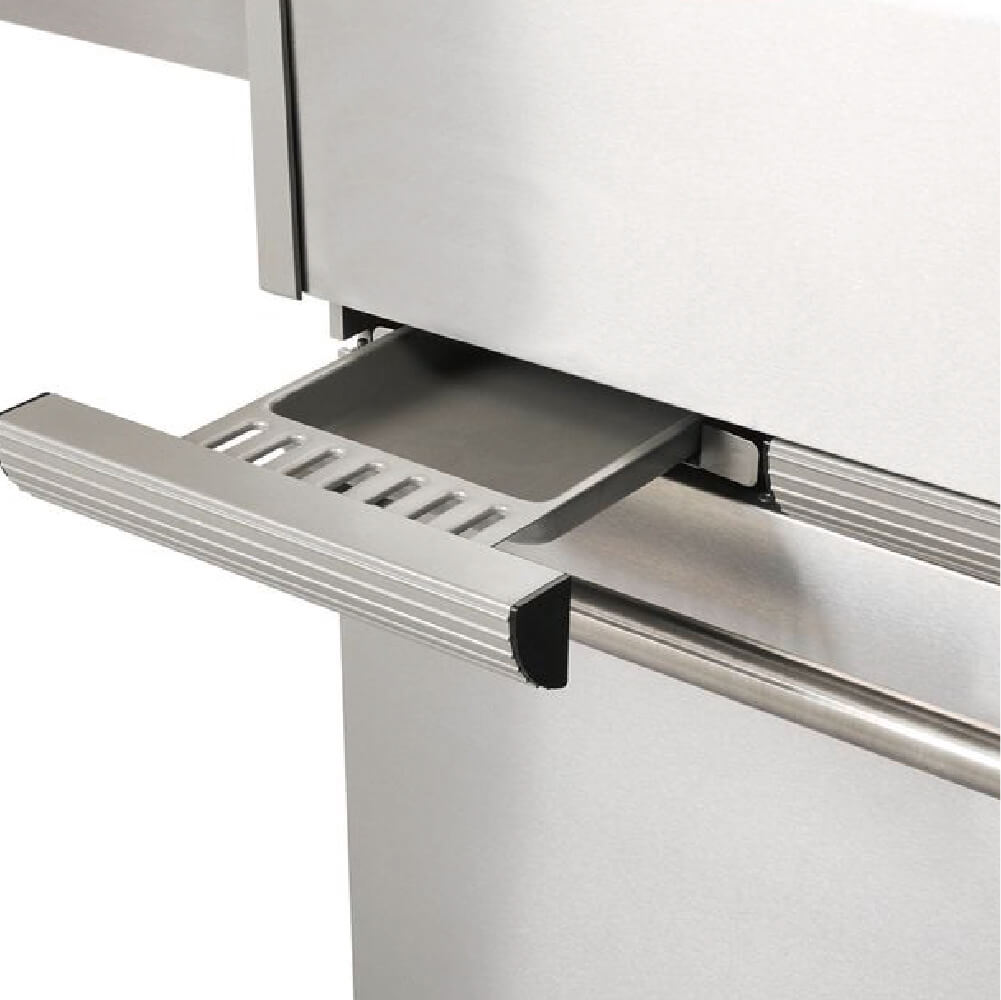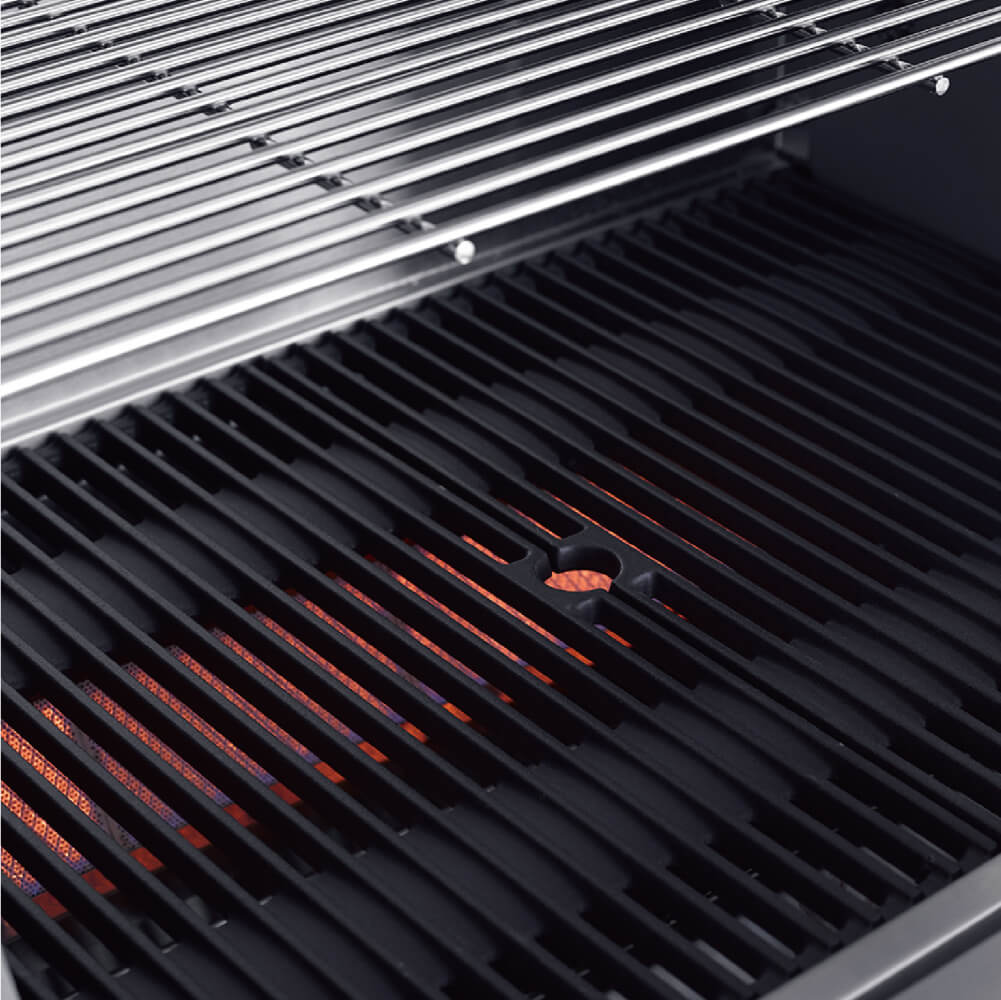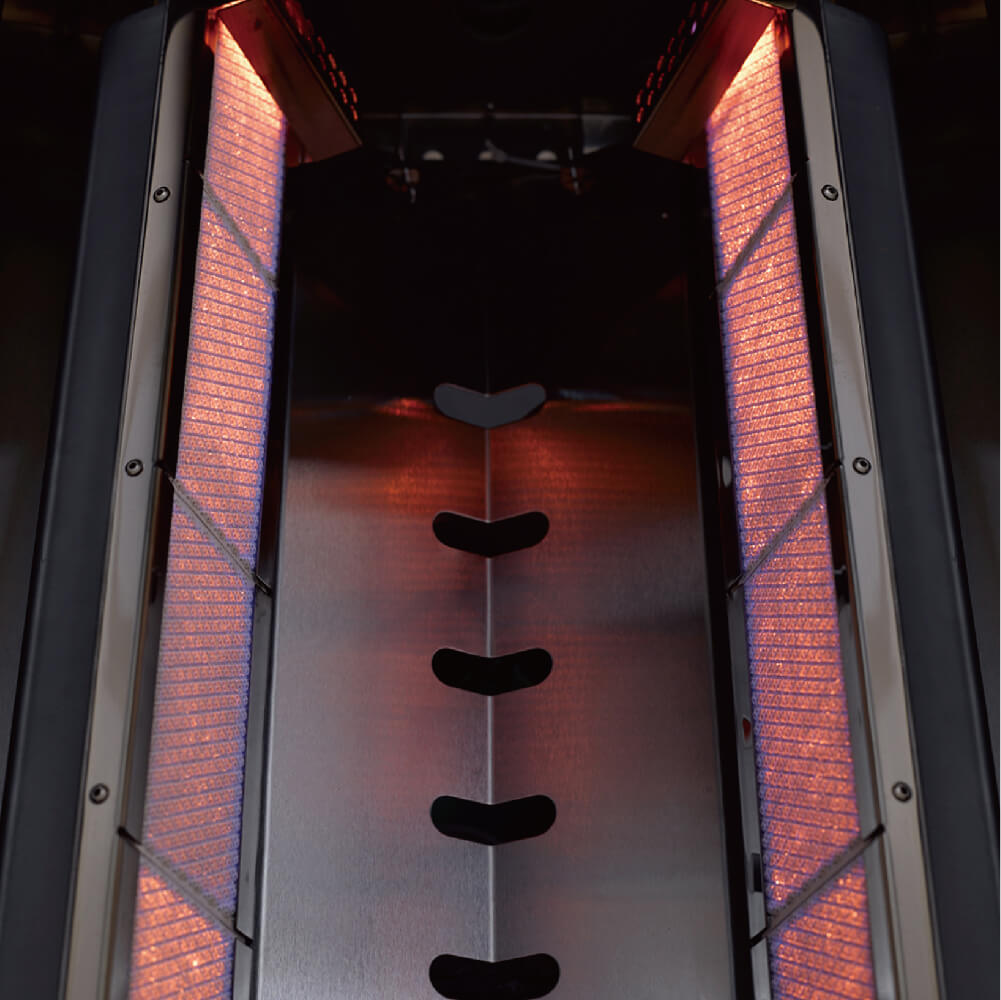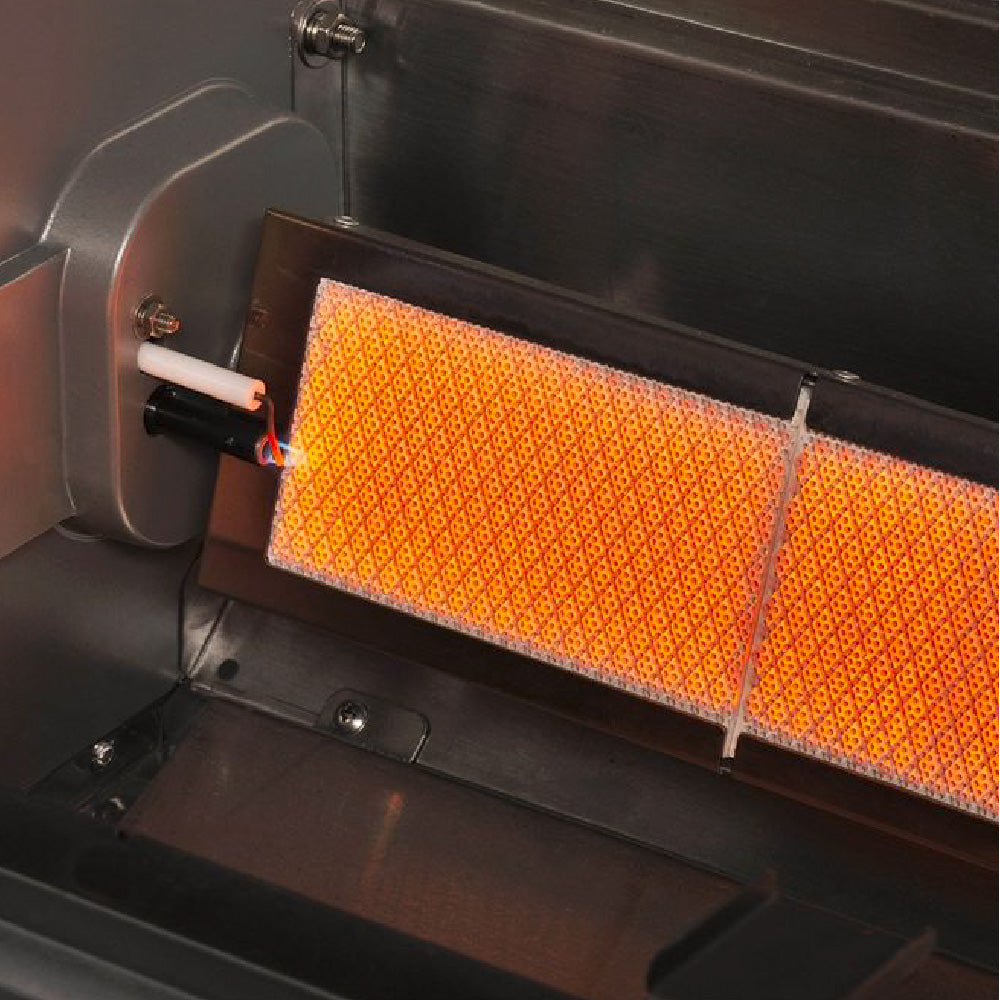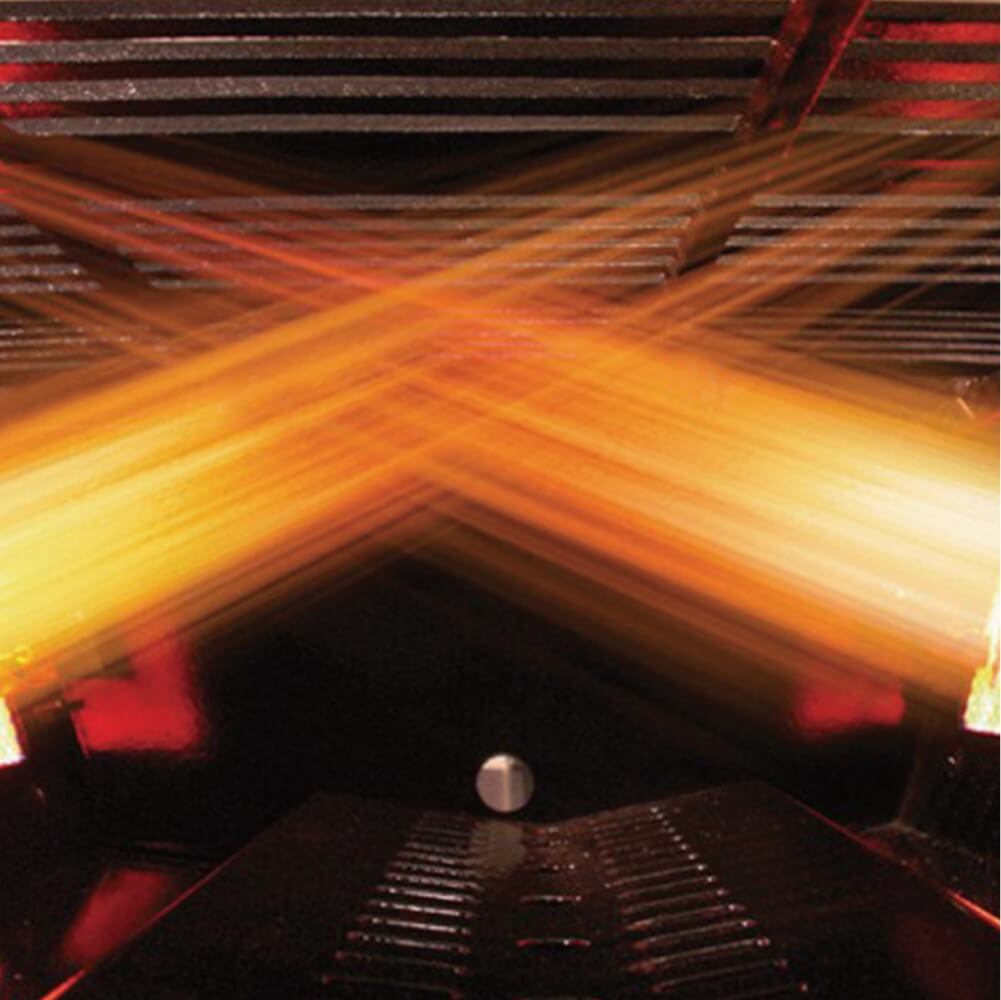 Crossray 4 Burner Infrared BBQ (with Trolley)
Powered by Propane Gas
Grandhall also has strong prensence in Australia. Redefining a gas BBQ to perform like cooking over a bed of red hot coals; providing even heat without flare-ups and to be a true multiple functional outdoor cooking appliance – food is tastier & juicier, and so easy.

Features:


4 x High intensity ceramic infrared burners, 13 MJ/hr each (52MJ/hr total)

Robust construction and world class quality (304 SS with die cast end panels)

High, Even heat distribution over the entire cooking surface

Electronic ignition for simple start-up

2-piece upper level cooking area provides 60% more cooking space

Significant reduction in flare-ups

Easy to access front drain tray

LPG as standard, but fully convertible to natural gas

Want to use a frying pan or Wok? No need for a side burner, you can cook directly on the grill.
CONTACT US
CROSSRAY GRILLING SYSTEM®
As a patented invention, the Grand Hall Crossray burner system has changed the way of interaction between fire and foods for years. This revolutionary technique employs two or four vertically mounted infrared burners providing a completely uniform cooking surface. The infrared heat penetrates the food and seals in the moisture. It cooks with the intensity of charcoal but with the convenience of gas. Burners are placed beside the cooking surface, instead of under, to perfectly prevent flare-ups, smoke and food-blackening. Crossray Grilling System is simply a better, faster and healthy way to grill. Products with Crossray Grilling System: T-Grill Crossray Grill X-series Island
PRODUCTS WITH CROSSRAY GRILLING SYSTEM
T-Grill

Crossray Grill

X-series Island