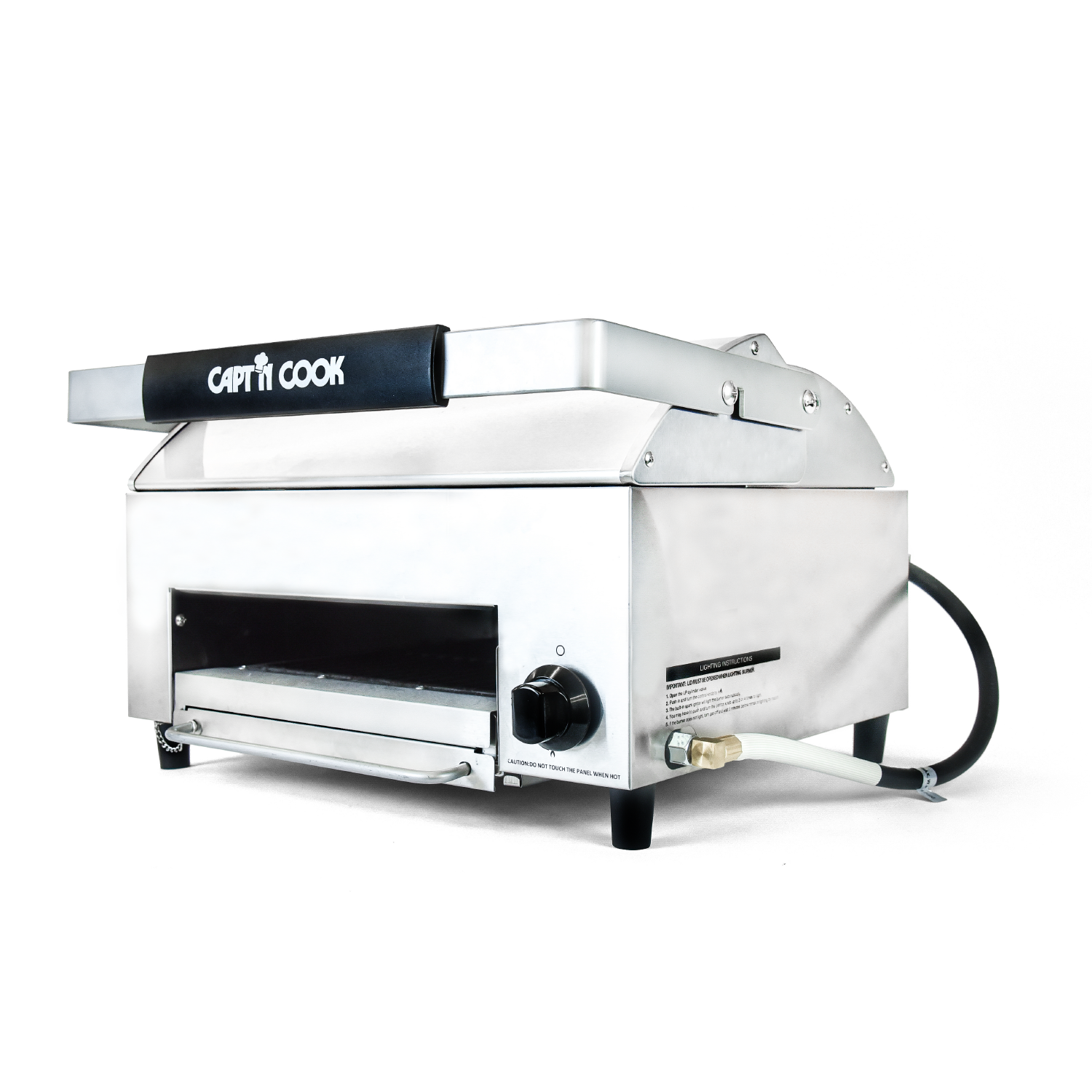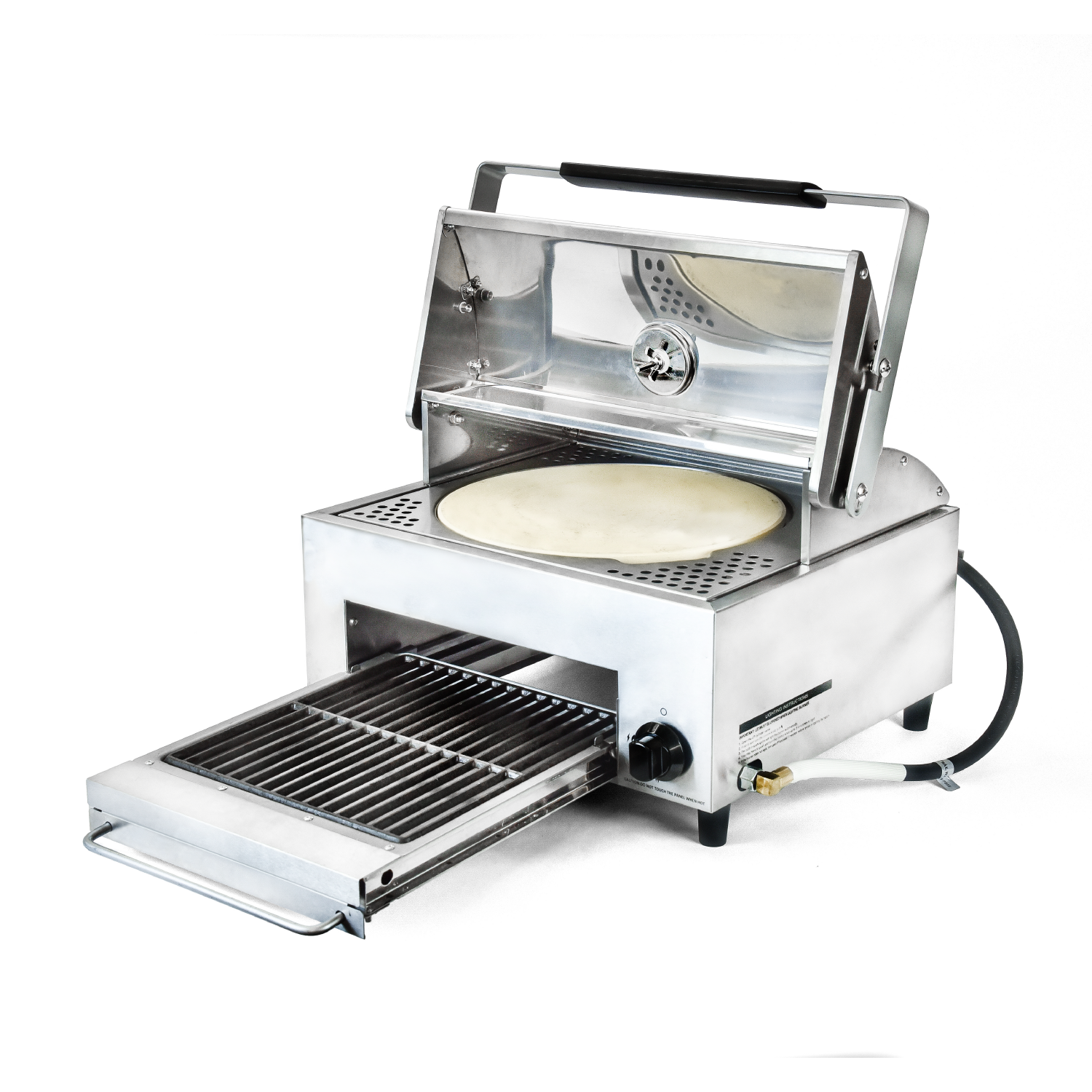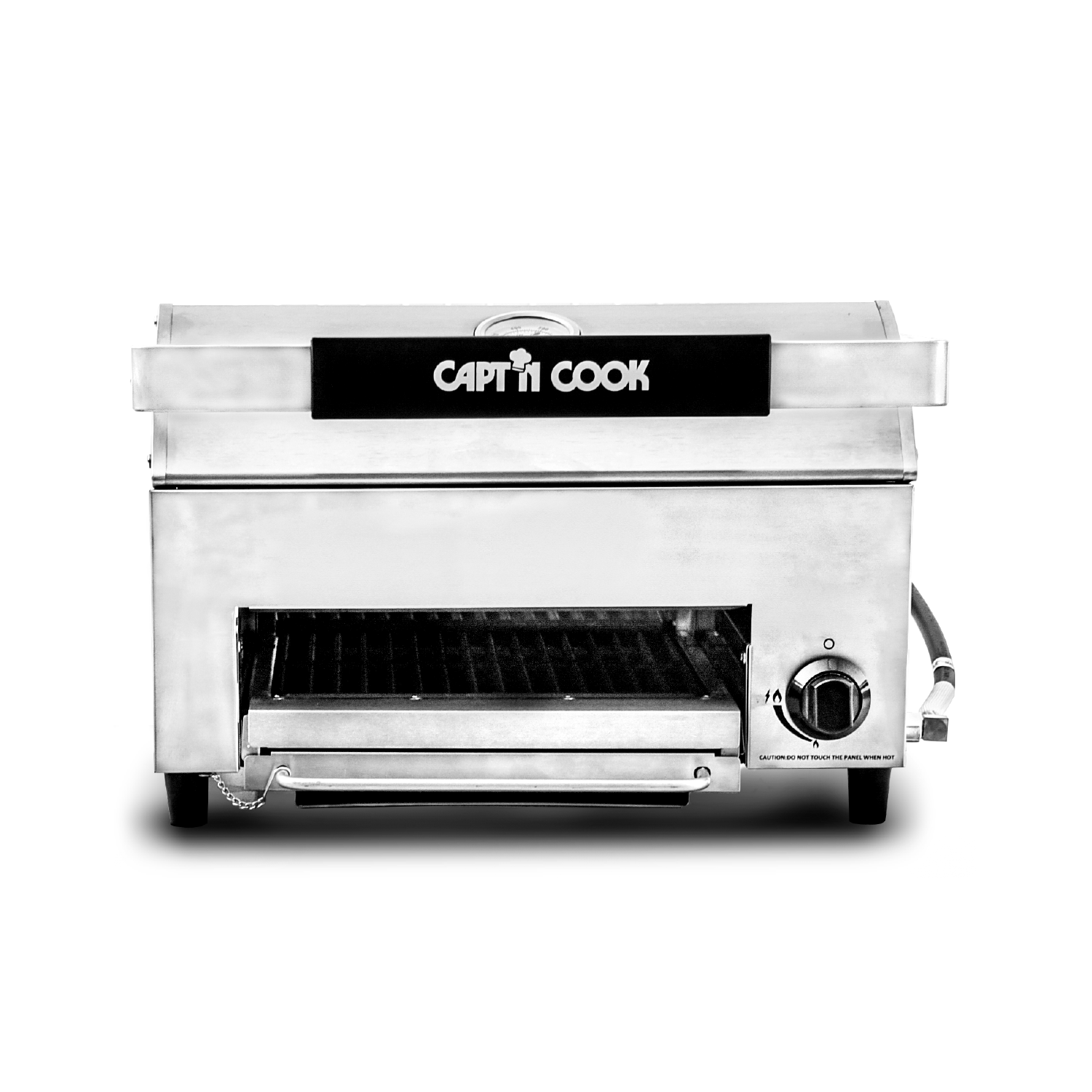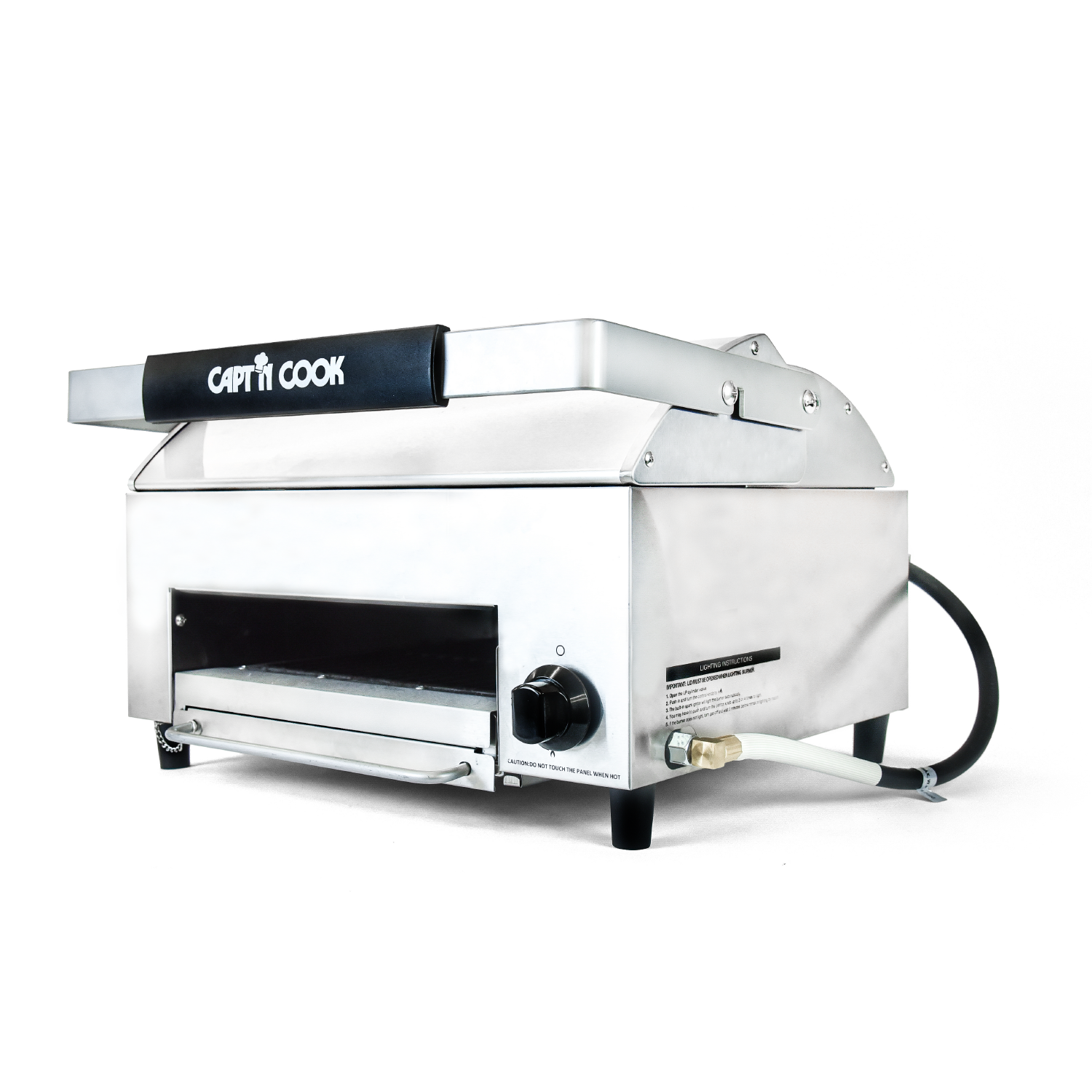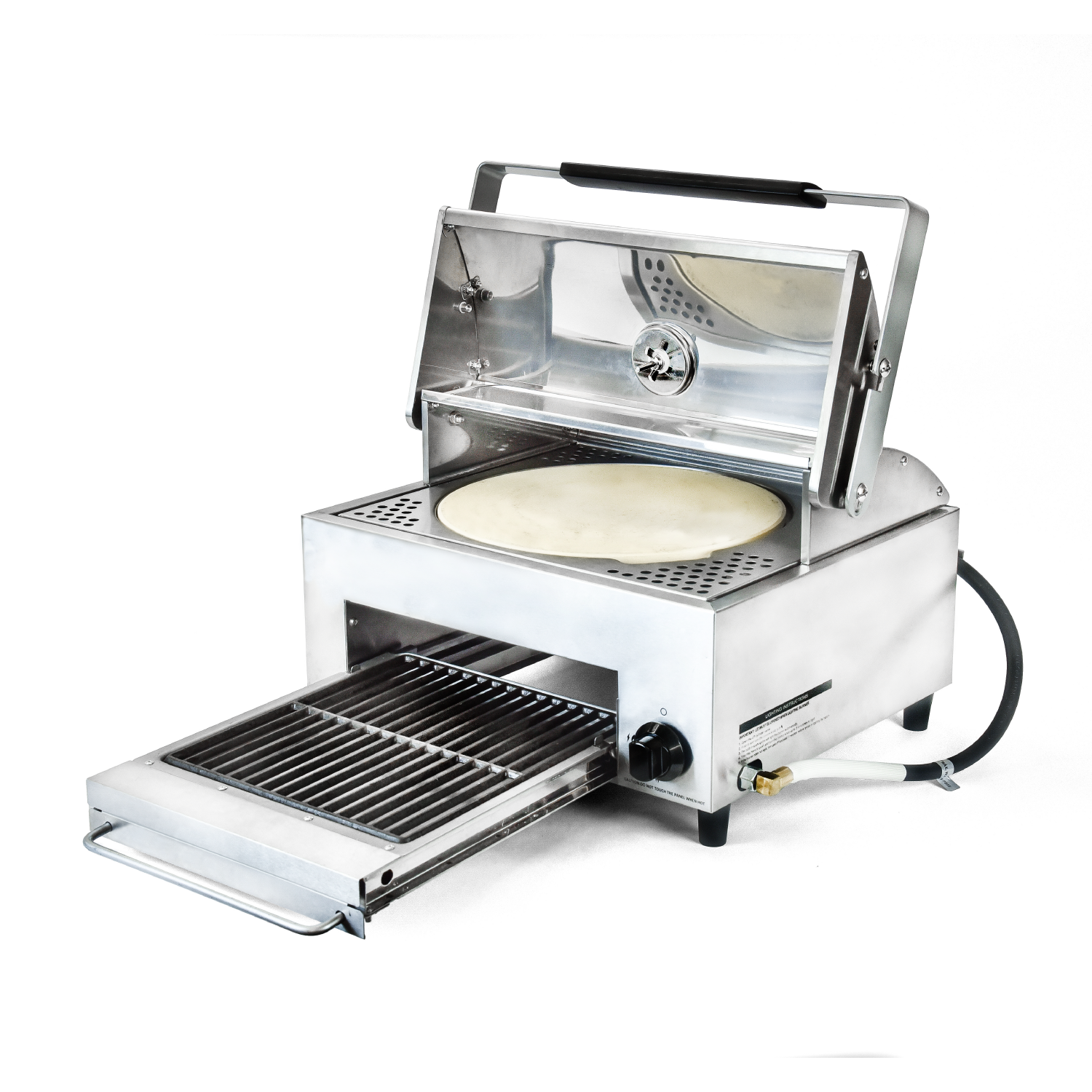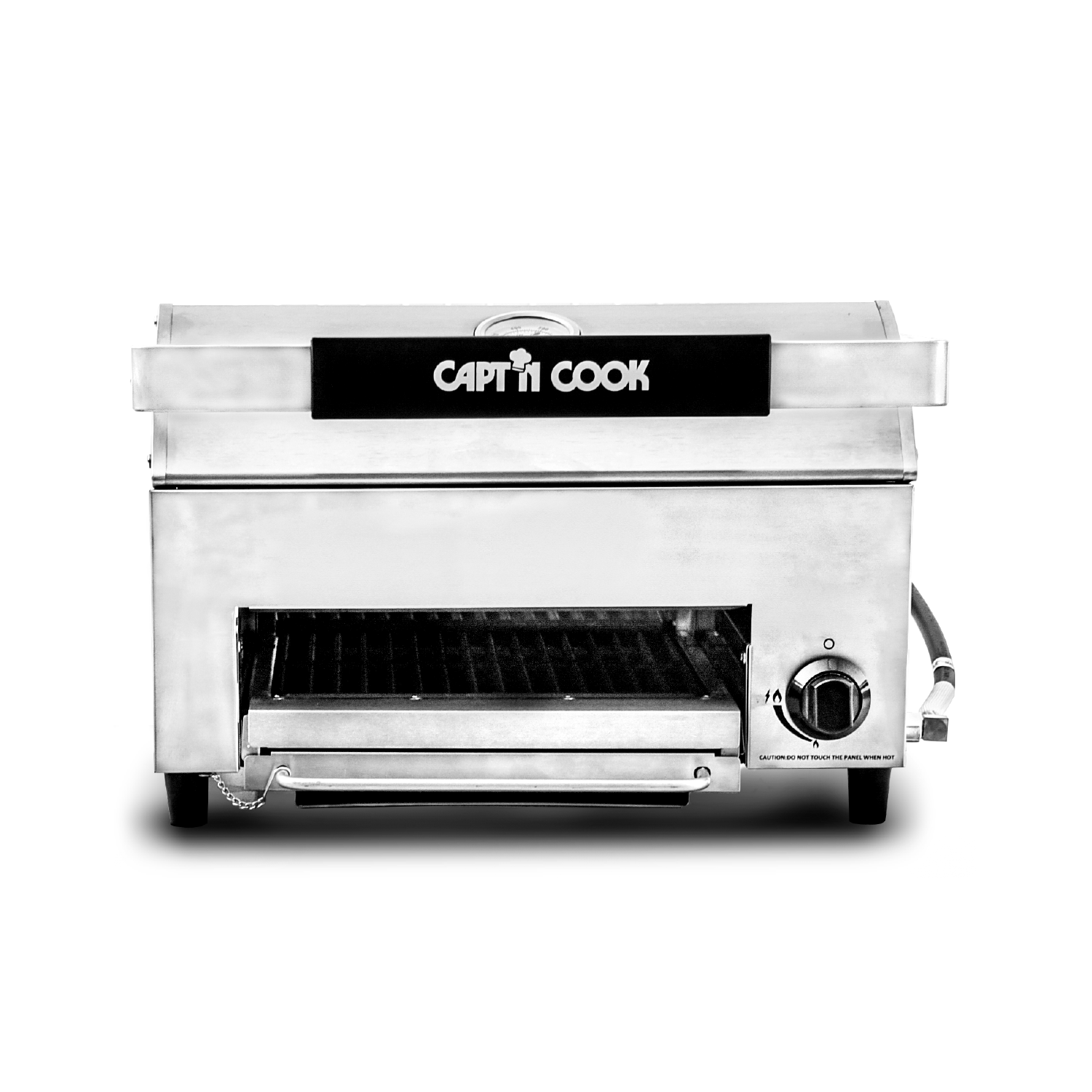 OvenPlus Double Deck Outdoor Pizza Oven
Powered by Propane Gas
WORLD'S 1ST DOUBLE DECK OUTDOOR PIZZA OVEN: Prepare any style of your favorite pizza with our complimentary pizza peel and cutter.
DOUBLE COOKING AREA: Supports all your culinary imagination. Grill, bake, stew, and fry with Ovenplus..
IDEAL FOR OUTDOOR USE: Free propane gas regulator and built-in gas ignition provides mobility and flexibility for your outdoor adventures. The grill permits portability and culinary convenience with its easy to grip top handle.
THERMAL CONVECTION DESIGN: Leaves no cold spot and evenly distributes heat within so there is no need to spin the pizza.
PATENTED BUTTERFLY BURNER: Heats up to 450F within 10 min, with the upper pizza stone reaching 900F and the bottom grill firing up to 700F.
Overall Size: 20''W x 20''L x 13''H / Pizza stone: Fits 12" pizza maximum
CONTACT US
OvenPlus Double Deck Outdoor Pizza Oven
KEY FEATURES:
INNOVATIVE - Outdoor Double Deck Pizza Oven for Outdoors
OvenPlus can effortlessly create any style of pizza in an innovative way, including Napolitan, Sicilian, New York, and California.
EFFICIENT - Thermal Convection Design
Tired of spinning the pizza all the time? OvenPlus's thermal convection design evenly distributes heat and reduces cold spots, easily cooking your pizza from every angle.
POWERFUL - Patented Butterfly Burner (Gas-powered)
Powered by our patented butterfly burner, Ovenplus can heat up to 450°F within 10 min. The upper pizza stone can reach 900°F while the bottom grill fires up to 700°F.
SMART – Cook in a smart and efficient way with our drawer grill and sturdy handle
The drawer grill allows you to flip the food without getting scalded. Our sturdy handle promotes convenience and portability along with easy opening of the lid to check the pizza.
DIVERSITY - Grill, bake, stew, fry, and more!
Your culinary possibilities are endless with our double cooking area. Grill, bake, stew, and fry with Ovenplus.
Optional Accessory - Foldable Master Cart
Especially designed for outdoor use, the foldable Master Cart is easy to transport, set up, and clean. It allows extra cooking area for preparing, presentation, and seasoning.
3 STEPS FOR PERFECT PIZZA:
First, place your 1st pizza at the upper deck for perfect crust

Second, move it to the bottom deck for crispy toppings

Third, repeat steps above, 2 pizza at the same time!

For Italian Pizza, you only need to use the upper deck | A: Uppder (Oven Area), B: Bottom (Grill Area)
DIMENSIONS:
Width: 20"

Depth: 20"

Height:13"

Pizza stone: Fit in 12" pizza maximum