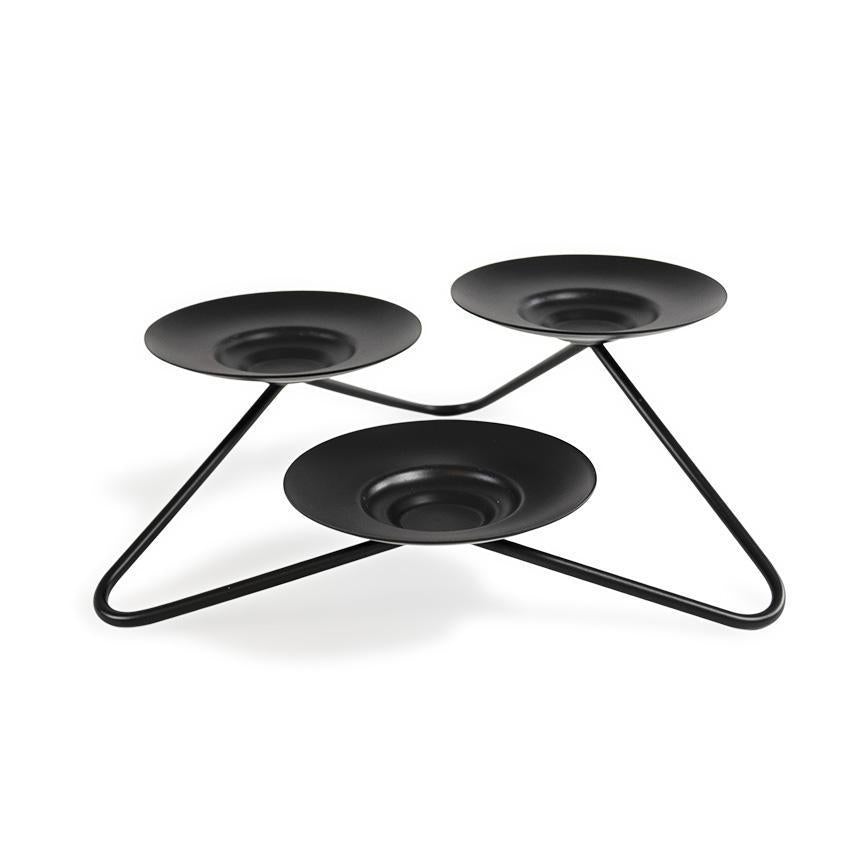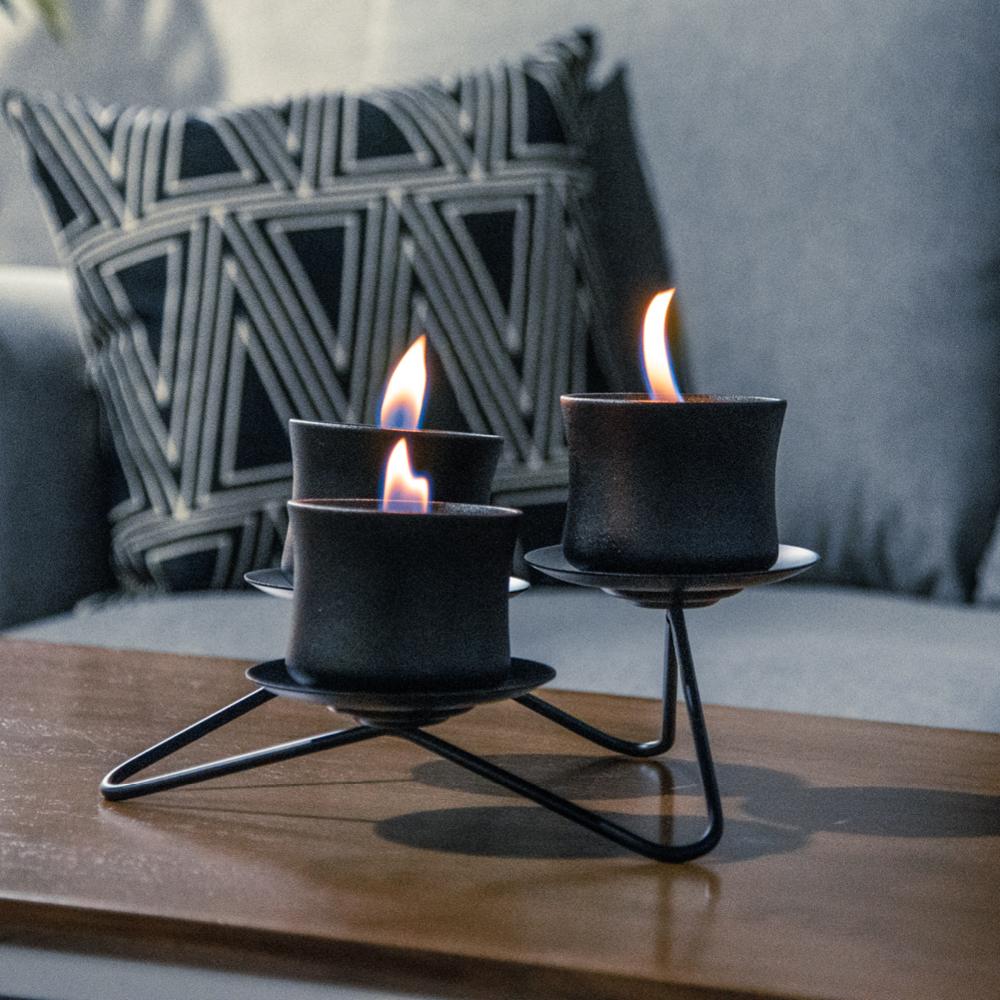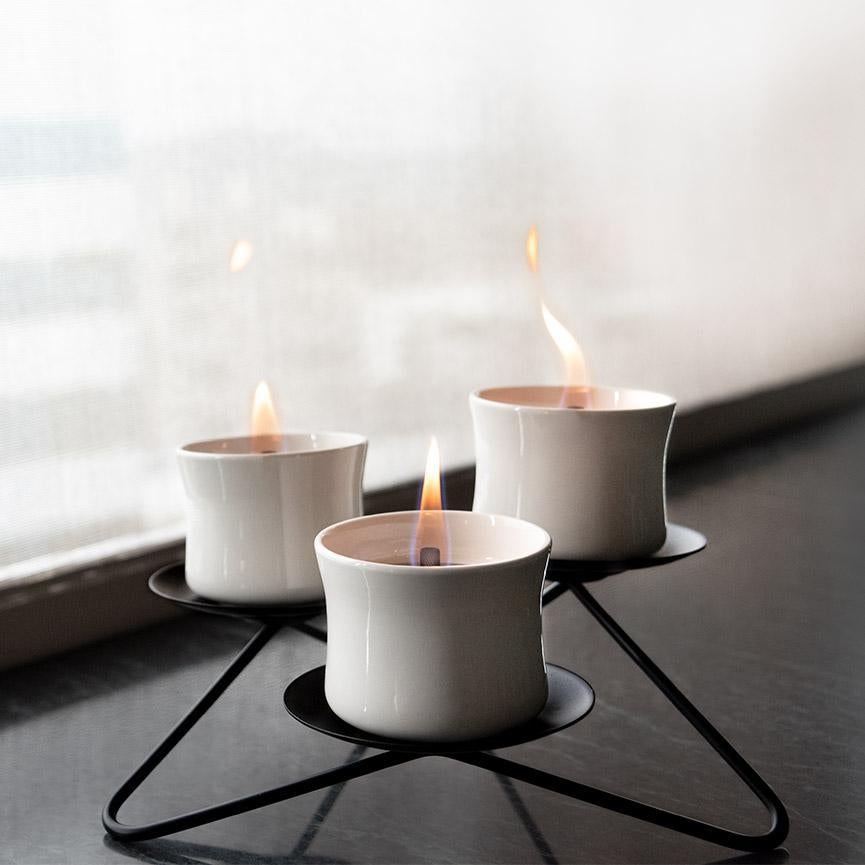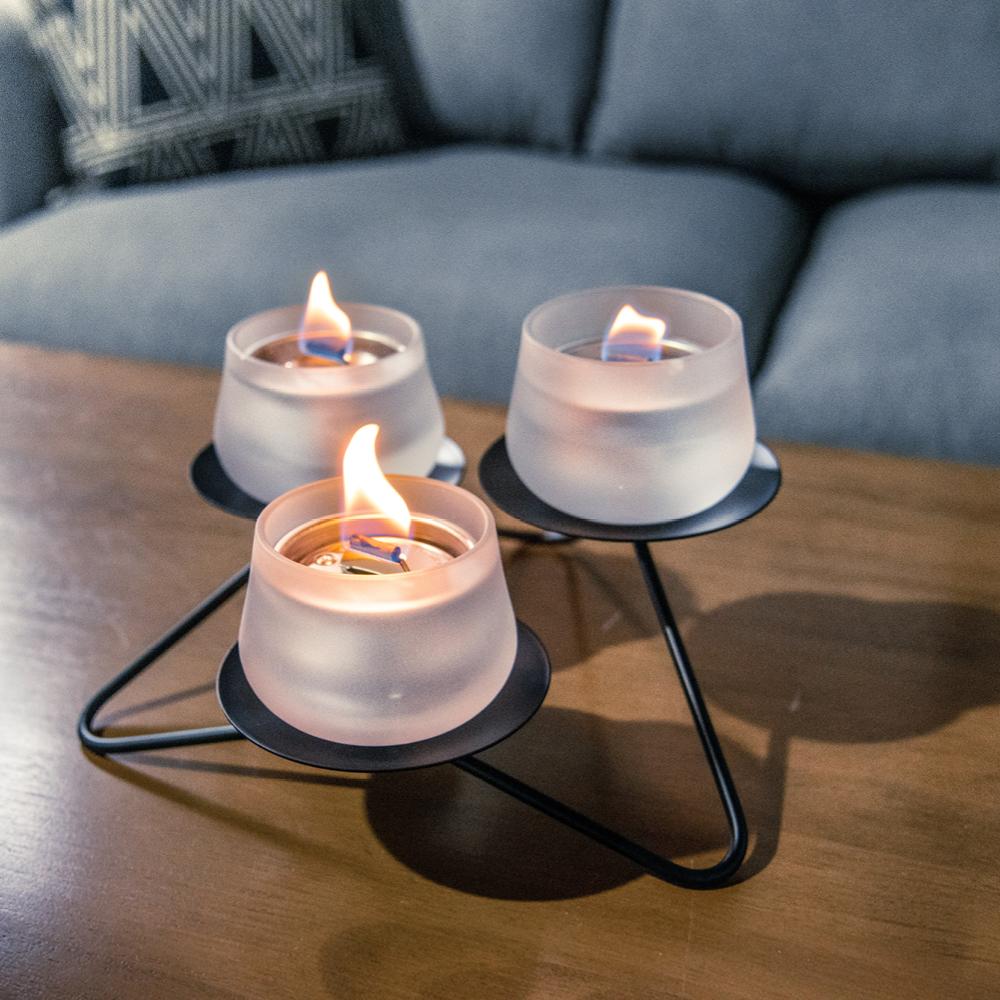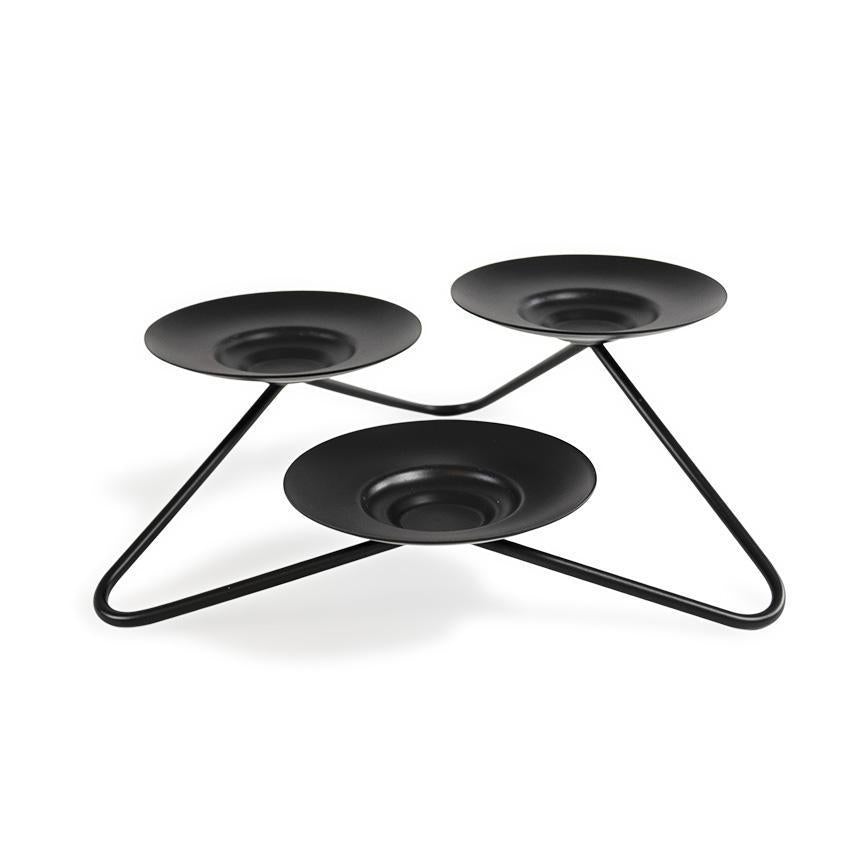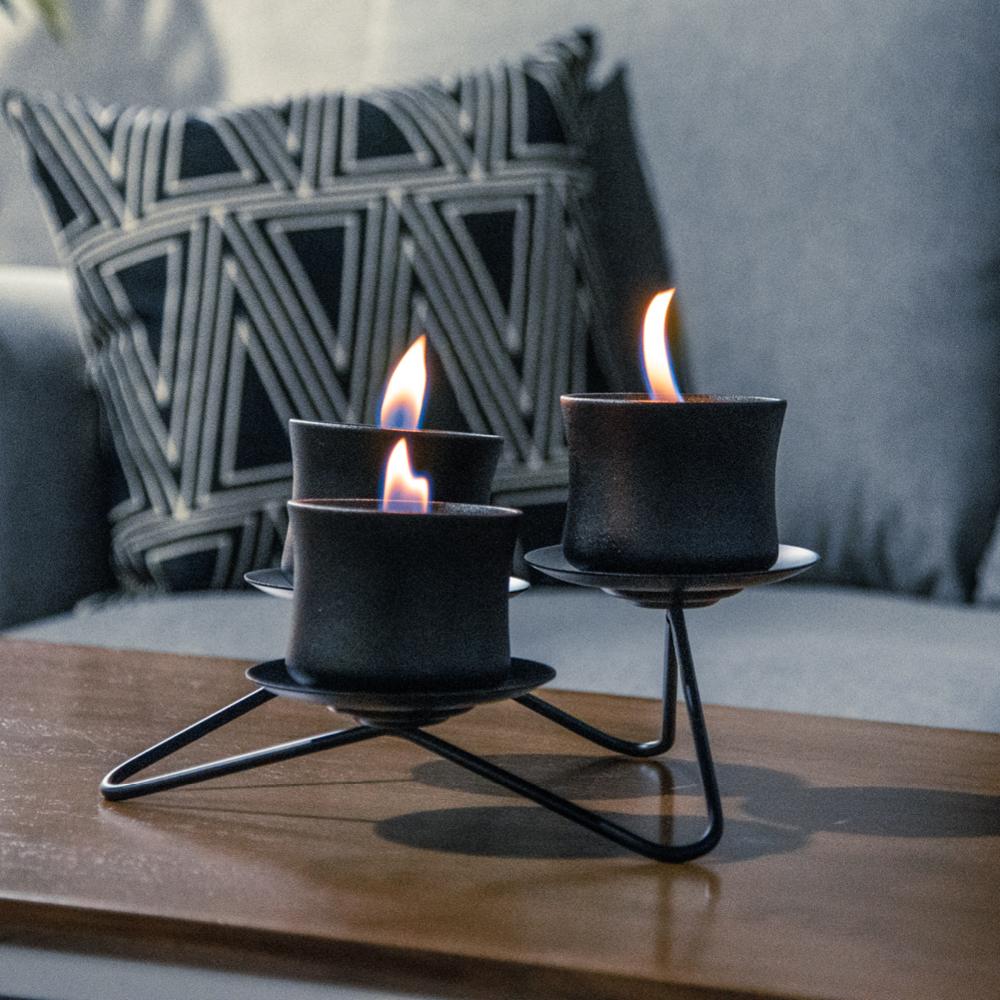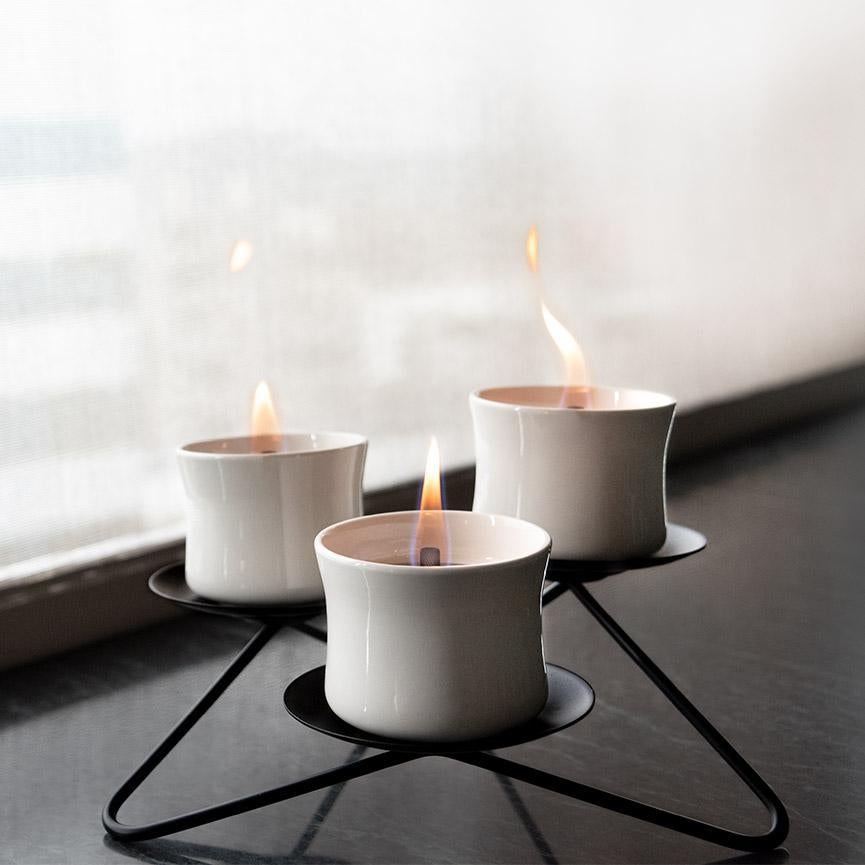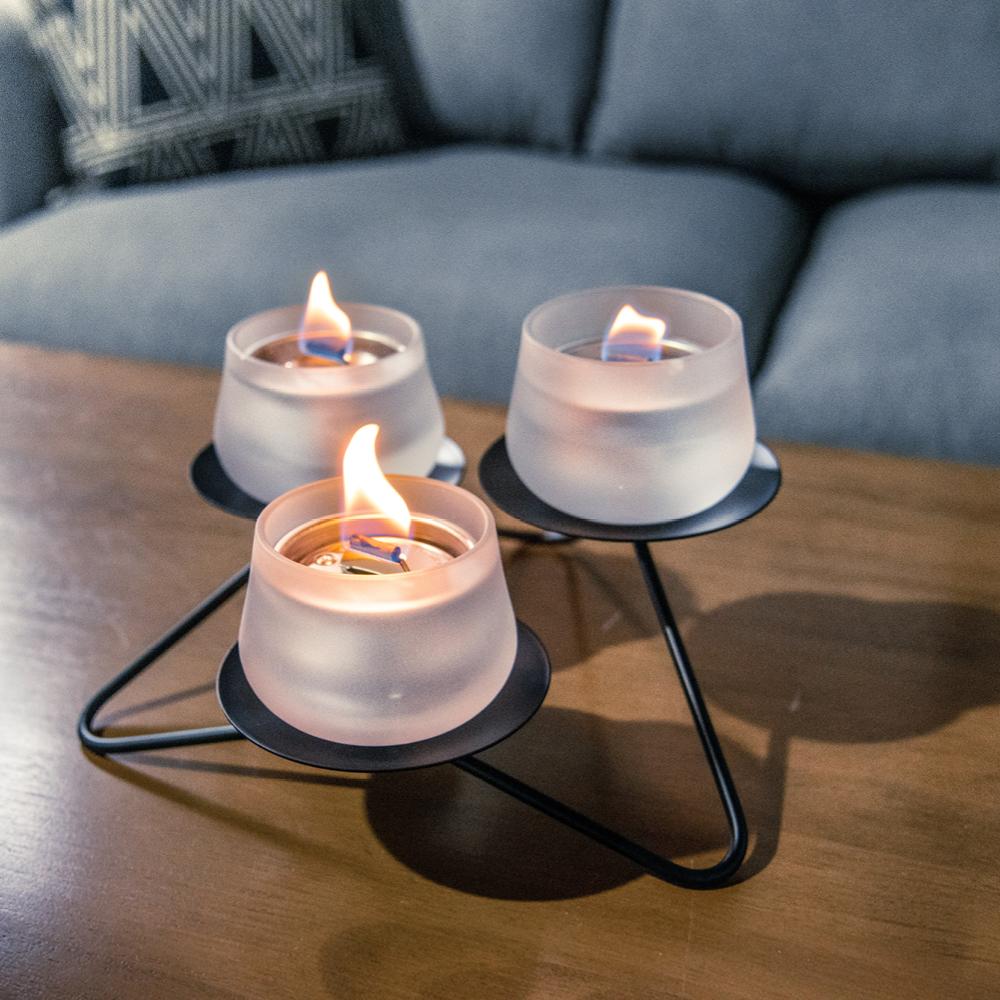 Trio Candle Stand
Powered by Lovinflame Fuel
The Trio Candle Stand complements your Lovinflame candles, creating a trendy style for the vibrant decorative flames. The candle stand blends a touch of sleek metal black to any candle set, adding a modern twist to your home, backyard, or special events.
∙ Create a sleek, modern look for your candle decor
∙ Add a cohesive yet trendy style to your decorative taste
∙ Create ambience in different settings without limitations
∙ Decorate for special occasions including parties, weddings, events, and more
*Lovinflame candles sold separately.